Itineraries
We organize GUIDED TOURS for groups with a minimum of 25 people, to places of historical, artistic and natural interest.
ITINERARIES
Pollino Reserve – Horse ride and on foot tours (Mont Pollino m. 2248)
Certosa di San Lorenzo Padula Buonabitacolo (SA)
La spigolatrice di Sapri, Carlo Pisacane – Metrò del Mare
Small villages in the Cilento – Scario, Marina di Camerota, Palinuro (SA)
Archaeological site of Paestum (SA)
The Caves of the Angel in Pertosa (SA)
Protected area of Morigerati (SA)
Mont Sirino (PZ)
Laudemio Lake (Chair lifts m. 2005)
Venosa (PZ)
Trecchina (PZ) – Chestnut festival (in october)
Stones of Matera
Metaponto (MT)
Latronico Thermal baths (Sulphur)
Rivello (Ancient Medieval Village) – Parco Avventura Rivello
The Angel Flight – Among Castelmezzano and Pietrapertosa – Dolomites Lucane (PZ)
Maratea coast (boat tours by the southern and northern coast)
Christ the Redeemer – Sanctuary of Saint Blaise – Fly Maratea (Paragliding)
Caves of Wonders – Marina di Maratea
Castrocucco di Maratea – Rides at the Sunset along the beach and Noce river – Mararanch
Hiking on the Dino Island in Praia a Mare (CS) – Isola di Dino Paradiso da scoprire
Rafting on the Lao river (CS)
Sanctuary of Saint Francis of Paola (CS)
Sila Mounts (CS)
MARATEA – The village
Based in the hearth of the Gulf of Policastro, the ancient village of Maratea, arises among the sea and a mount at more than 300 meters above sea level and the amazing coast, rich in bays and inlets. It is such a beauty to be dubbed 'the pearl of the Tyrrhenian'.
The village's origins are very ancient: some researchers believe it came from the age of the Greek sovereignty.
One of its main characteristics is that it is possible to explore the many beaches along the seaboard. Indeed, Maratea boasts about 30 km of coast, rich and fascinating. High rocks on a sheer drop to the sea, spaced out by small creeks, caves and recesses, offer you a wild and lush landscape which managed to preserve itself in all its beauty over time.
Anyway Maratea it is not just about sea, but also about history and culture with its 44 Churches and a breath-taking view unique in Italy enjoyable from the The Redeemer Statue (or Christ the Redeemer Statue), placed on the highest tip of Monte San Biagio – Saint Blaise Mount.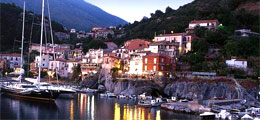 Maratea port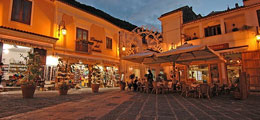 Maratea Historical Center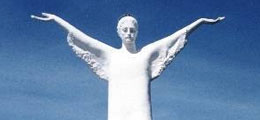 Statue of Christ the Redeemer